*Bemoan growing hunger, insecurity, joblessness
*Don't lose hope, Lado, Tsauri urge Katsina people
No fewer than 9,330 erstwhile supporters of the ruling All progressive Congress (APC) in Katsina State have defected to the opposition Peoples Democratic Party (PDP) in Kurfi Local Government Area of the state.
Addressing the mammoth crowd of PDP supporters at party's campaign rally in Kurfi town on Tuesday, the leaders of the new entrants into the party, Alhaji Bishir Lawal and Babba Dave, said they dumped the APC because it had failed in getting masses out of poverty and hunger amidst general insecurity in the area and beyond.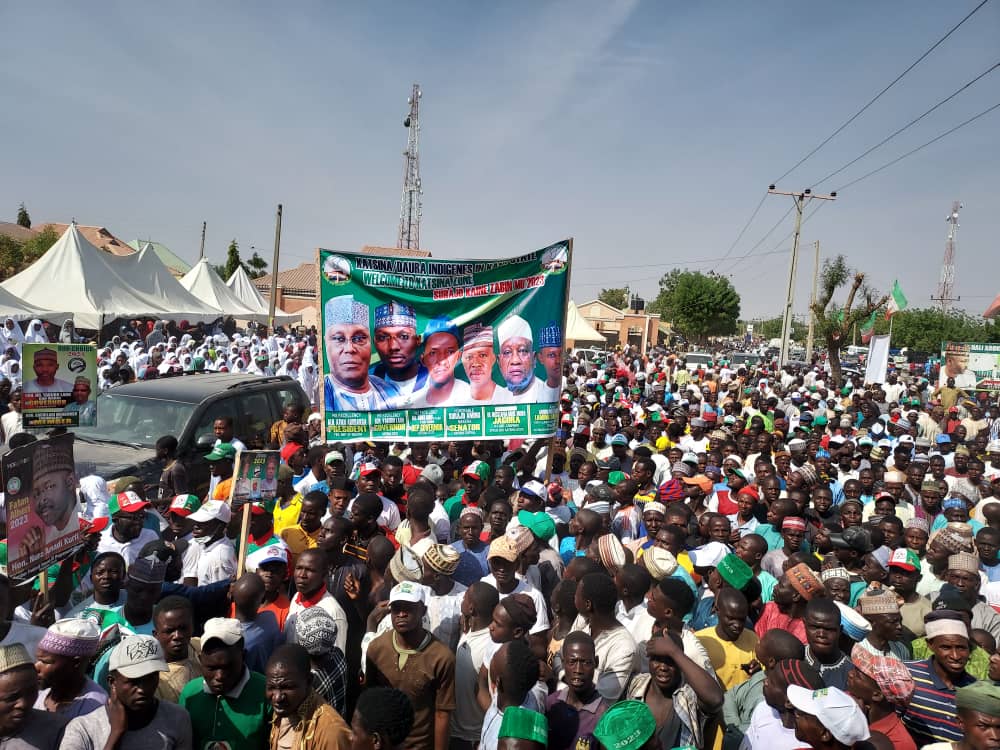 Bashir Lawal, said he led no fewer than 6330 of the former APC members to the opposition party due to failed promises of the ruling party in the face of myriad of problems in the state and the nation.
Receiving the people, the Chairman of the State PDP Campaign Council, Sen. Umar IbrahimTsauri, and governorship candidate on the platform of the party, Sen. Yakubu Lado, reaffirmed the resolve of PDP administration, if elected, to tackle the challenges making life miserable in the state.
Sen. Lado said under his watch, if given the mandate, the state would witness laudable programmes and projects in the fields of education, agriculture and health among others that would better the quality of lives of all citizens.
He flayed the ruling party for its lack of adequate commitment to arrest the challenges facing the majority in the populace, while expressing gratitude to the people of the state for massively supporting the PDP to return to power in May 2023.
In his remarks, Sen. Umar IbrahimTsauri, urged the people of the state to keep their hope for a better Katsina and Nigeria alive despite the prevailing challenges, adding that PDP government, if elected, will surpass its previous achievements when it governed the state and the nation.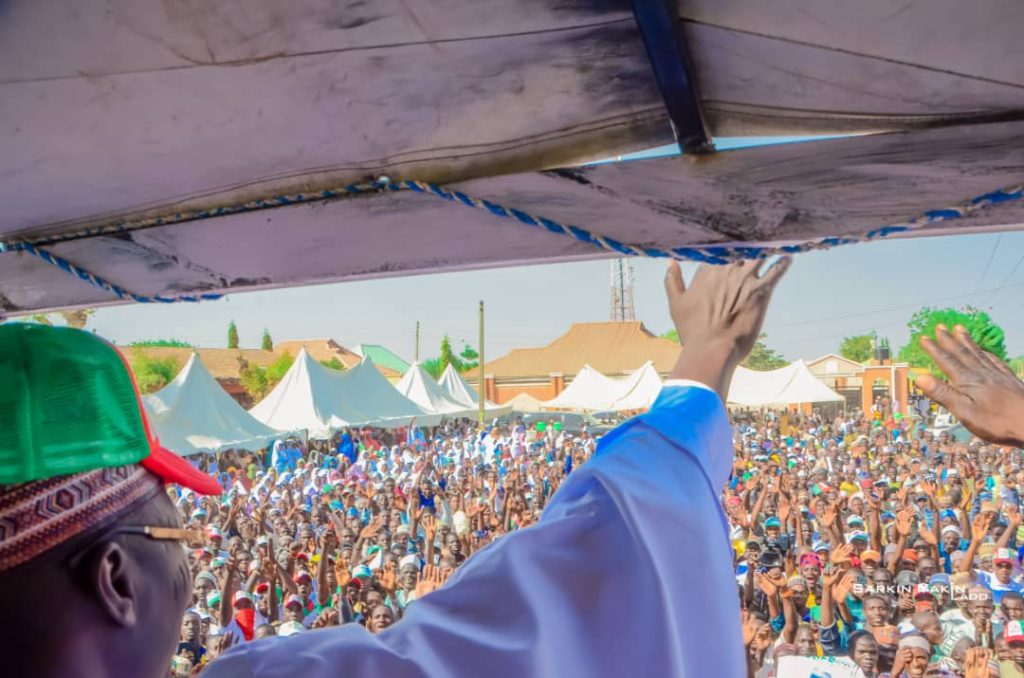 #### #### ####