*As Ex – Gov Shema's kinsmen backed him
*Over 19,000 defected to PDP
The coast seems clear for the gubernatorial candidate of the Peoples Democratic party (PDP) in Katsina State, Sen. Yakubu Lado, to win the March 12 governorship election as the gale of defection to the party continued on Tuesday in Dutsinma.
Several socio – political organizations and support groups hitherto rooting for the ruling All Progressive Congress (APC) and other political parties with over 19,000 membership strength defected to the opposition party at PDP campaign rally held in the varsity town yesterday.
Receiving the leaders of the associations, the Director General of the Katsina PDP campaign council, Dr. Mustapha Inuwa, eulogized the overwhelming support of the kinsmen and women of the former governor of the state, Barr. Ibrahim Shema, for the party, saying their commitment will make it easier for Lado and all the party's candidates to win the forthcoming polls.
Dr. Inuwa tasked the people to defy all odds and ensure that they collect their Permanent Voter Cards (PVCs), troop out and cast their votes for the opposition party.
"It's important that you collect your PVCs and tell your friends and relatives to do same. It's also crucial that you give only our candidates your votes because they are determined to salvage the sad conditions in the state and the nation," he stressed.
Addressing the crowd, the PDP gubernatorial candidate, Sen. Yakubu Lado, pledged that he would give priority to water problem in Dutsinma to end the longstanding water scarcity as part of the measures to speedily improve the welfare of the people.
Lado said it's inexcusable of the outgoing administration to have failed to tackle the water problem head long.
The governorship hopeful promised to equally attach importance to agriculture, education, health and security, hunger and poverty alleviation.
To this end, he assured that no youth would drop out of school on account of his or her parents' inability to pay the required examination fees, adding that under his watch skills acquisition would be reinvigorated to ensure that the vast potentials of the young men and women were properly harnessed for the development of the state.
Earlier, the chairman of the campaign council, Sen. Umar Ibrahim Tsauri, stated that Nigerians were tired of APC government, saying if given the mandate, PDP administration would improve the socio – economic well being of the people by pursuing pro – people programmes, policies and projects with focus.
"I am here to inform you of the burning desire of Atiku Abubakar and Yakubu Lado to bring positive impact to Katsina and Nigeria. We have toured most of the local governments and there is no doubt that our people desire a new lease of life.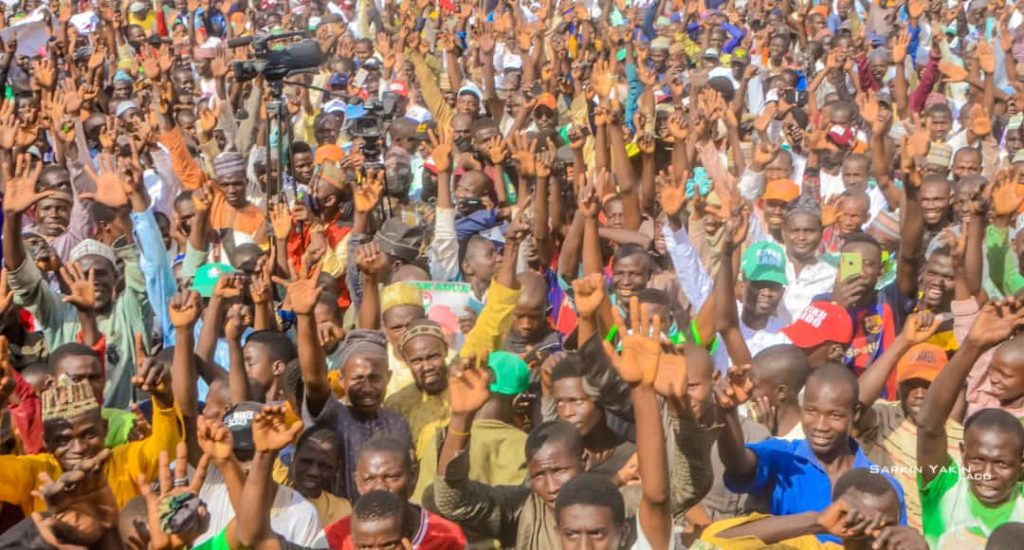 "The problems that require urgent solutions include the skyrocketing price of fertilizer and other basic needs of farmers and average Nigerians. PDP government, if elected, will listen to your yearnings and aspirations," he said.
##### ####