*While PDP 'll continue to enjoy gale of defection -Sen. Lado
Katsina State chapter of the Peoples Democratic Party (PDP) on Wednesday received over 6600 defectors from the pressure group in the ruling All Progressive Congress (APC) otherwise known as APC Akida into its growing fold in Batsari Local Government Area of the state.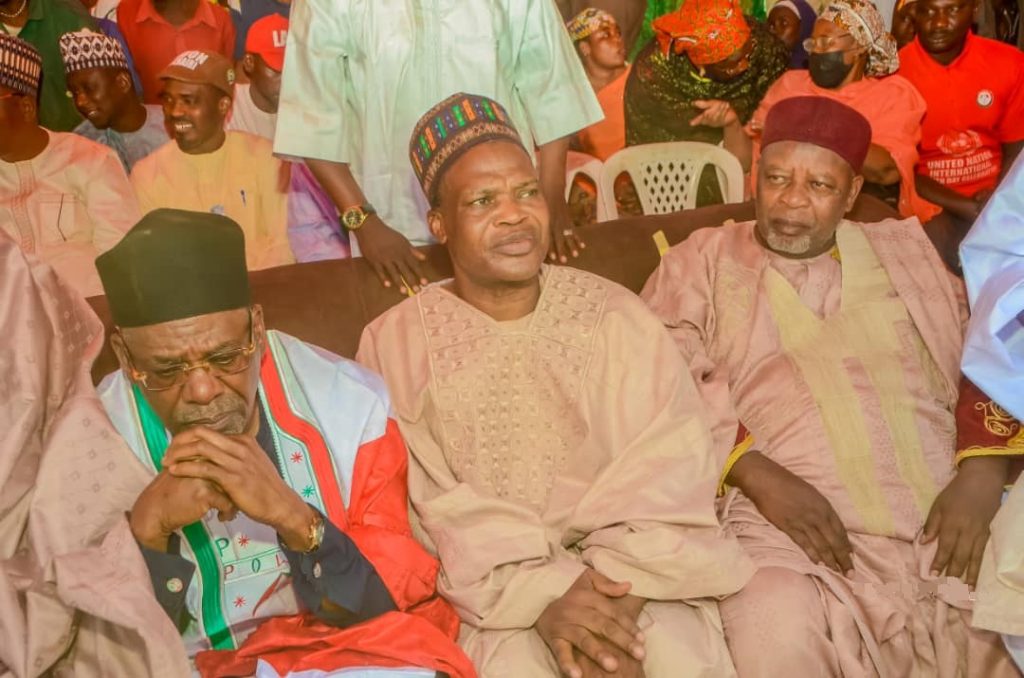 At the opposition party campaign rally held in Batsari town, shouts of joy rang out loudly in midst of the thousands that converged on the Batsari market square with big portraits of the candidates of the PDP.
In an impassioned address made against the backdrop of the continued support for the party in the area and the state, the PDP gubernatorial candidate, Sen. Yakubu Lado said that he believed all well meaning people of the state and the nation would vote the party to better their fortunes.
According to him, judging from the antecedents of the nation's two dominant political parties, especially in the delivery of democratic dividends, the PDP was by far the best.
Consequently, he called on the people to vote for the PDP presidential candidate and former Vice President, Atiku Abubakar, and all its flag bearers, adding that the task of fighting the insecurity, hunger and other socio – economic challenges bedeviling the area, parts of the state and the nation was not the responsibility of state governments alone.
He revealed his plans, if elected, to invest heavily in agricultural sector through establishment of industries for the processing of farm produce to support creation of job opportunities and development of the state.
According to him, the PDP administration would focus on boosting agriculture to ensure food security and improve socio – economic status of people.
Sen. Lado added that the party's cardinal programmes included free and qualitative education as well as health care delivery to the citizens at the grassroots.
In their separate remarks, the state chairman and director general of the party's campaign council, Sen. Umar Ibrahim Tsauri and Dr. Mustapha Inuwa, reminded the people of the various developmental projects executed by the party hence the need for them to turn out massively to elect the party's flag bearers for more dividends of democracy.
The PDP leaders also cautioned people, especially women, to avoid selling their Permanent Voter Cards (PVCs) which they described as Nigerians' birthrights.
Earlier, the state chairman of the party, Lawal Magaji Danbachi, expressed gratitude to the people of the area for supporting the party, saying PDP government will reposition not only the area or the state but the nation, if given the mandate.
     #####    #####