. . .As 19,500 defect from APC in Danmusa
The Peoples Democratic Party (PDP), Katsina State chapter, has expressed optimism that the party will wrest power from the All Progressive Congress (APC) led government both at the state and federal levels.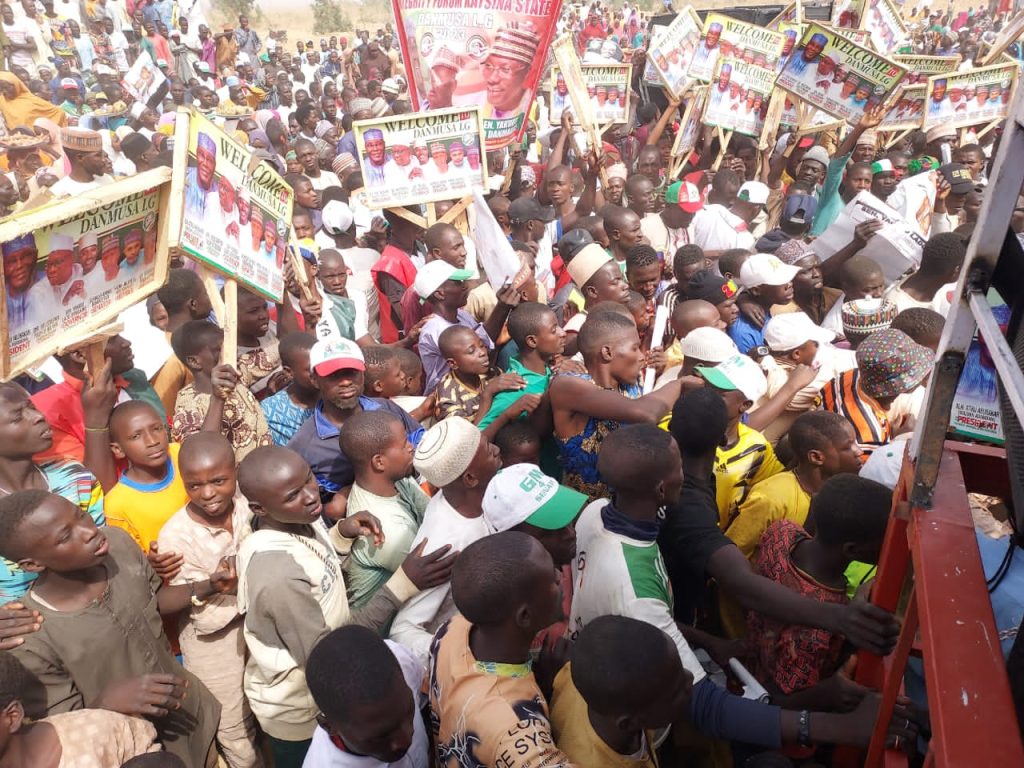 The PDP gubernatorial candidate, Sen. Yakubu Lado, gave the assurance that the main opposition party would coast home victoriously in this February and March polls at the party's mega rally in Danmusa on Thursday.
The former law maker, who berated the APC led government over underperformance in the state and the country, commended the leaders and members of the PDP that had rallied together to oust the ruling party and save Katsina and Nigeria from crashing into the deep.
Lado noted that they were working decisively not out of grudge or malice against any body but as a duty to pull their energy together to defeat the ruling party to recover and rebuild the state and the nation.
This, he said, is being made possible by all well meaning stakeholders of the party who are shedding all divisive garbs and working in unity of purpose and conscientiously to the cause of the highly pauperized masses.
Earlier, the Director General of the State PDP campaign Council, Dr. Mustapha Inuwa, thanked his kinsmen for their support and quickly came hard on the APC government, accusing it of mortgaging the future of the state through misrule.
Dr. Inuwa, who lamented the trauma and challenges the people of the area and the state had been facing under the present administration, revealed that no fewer than 19,500 members including himself had defected from the APC to PDP across Danmusa Local Government Area.
The immediate past Secretary to the Government of the State (SGS) described the PDP Presidential Candidate, Atiku Abubakar, and its Katsina Gubernatorial Candidate, Sen. Yakubu Lado, as strategists and democrats ready to bring positive development to all parts of the state and the country.
In his speech, the chairman of the campaign council and former Nation Secretary of the PDP, Sen. Umar Ibrahim Tsauri, chided the State Governor, Aminu Bello Masari, for bringing down within eight years the home state of President Muhammadu Buhari that successive PDP administrations laboured to lift higher in 16 years.
He was however confident that PDP government would return to power in the state, God willing, adding that it's glaring that the people of the state have abandoned ruling party.
#### ####