Governorship candidate of the Peoples Democratic Party (PDP) in Katsina State, Sen. Yakubu Danmarke Lado, Tuesday, said the ruling All Progressive Congress (APC) doesn't deserve victory in the forthcoming general elections, saying the ruling party has performed poorly in the fight against hunger, inflation and insecurity.
Lado gave the damning verdict while speaking at his party's grassroots campaign rally in Ingawa Town on Tuesday.
The erstwhile law maker said the people of state and nation should pray and strive for PDP to succeed the ruling party that had demonstrated lack lustre commit to fight the numerous challenges facing the country.
According to Lado, the ongoing grassroots campaign had given him first hand knowledge of the conditions of living in across the state, stressing that the PDP Presidential candidate, Atiku Abubakar and himself are well – equipped with the blueprint to tackle the prevailing challenges.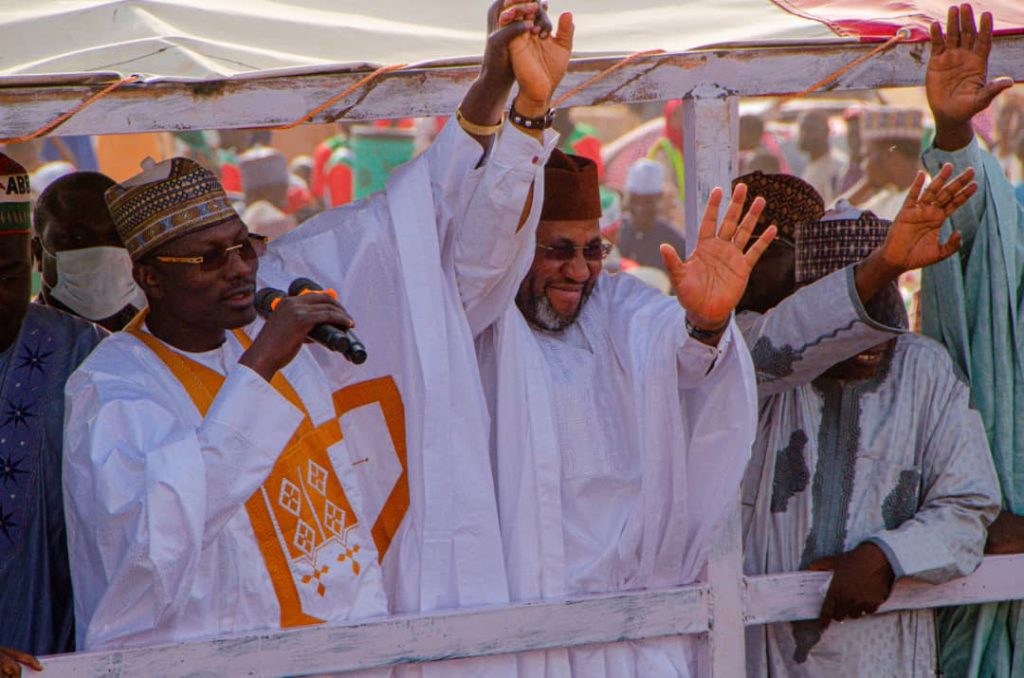 "I am sad that despite the resources of Katsina State and the nation, our people are still facing untold hardship daily as a result of the inability of the present gov to rise up to its responsibilities.
"I am calling on not only the people of Katsina State but all Nigerians to vote en masse for Atiku Abubakar, the PDP presidential candidate and all flag bearer because optimal synergy is required for our society and people to prosper," he stated.
Earlier, the Director General of the Katsina PDP Campaign Council, Dr. Mustapha Inuwa, received over 7000 former members of APC and other parties into the PDP.
—END—