Charges voters to recommit Katsina to PDP
Gubernatorial Candidate of the Peoples Democratic Party (PDP) in Katsina State, Sen. Yakubu Danmarke Lado, has carpeted the eight years of the All Progressive Congress (APC) government of Governor Aminu Bello Masari as season of stagnation and backwardness sadly experienced in the state.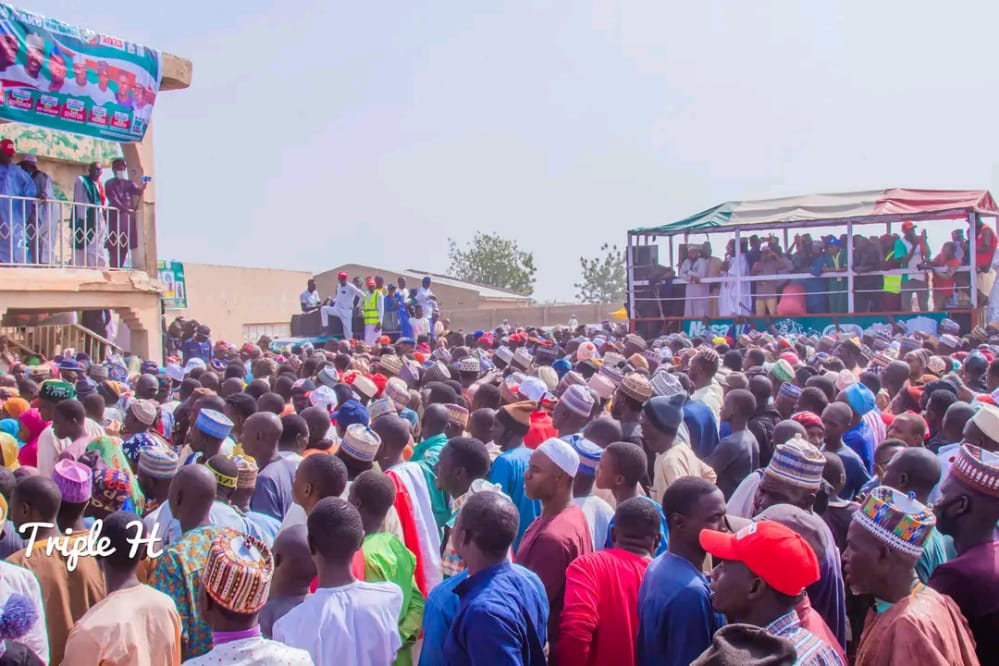 Speaking during the PDP campaign rally in Kusada a few days ago, Sen. Lado said this imposes a duty on the party faithful and eligible voters to recommit the state to good governance by giving PDP government their mandate in the forthcoming general elections.
The erstwhile legislator, according to a statement by Yasir Ibrahim, Katsina State Liaison Officer, Department Of Strategic Communication, PDP Presidential Campaign Council, noted that the governor could live up to high expectations.
He vowed to reposition the state administration, if elected, to effectively provide among others, free and quality education, improve security, revitalize the agricultural sector, provide good roads and quality healthcare across the state.
The governorship hopeful also expressed gratitude to the people of Kusada for the love and support accorded him and his entourage.
"The reception accorded me by the people of Kusada today is heartwarming. This is like testing the ground ahead of the coming elections.
"And we have tested, we have seen, we have conquered and, by God's grace, you will deliver and we will also deliver," he stated.
Earlier, the PDP Chairman in the stste, Lawal Magaji Danbaci, appreciated the people of Kusada for turning out in their numbers to welcome the Sen. Lado led campaign train.
He called on the people of Kusada to come out en masse during the elections as they did at the rally and vote for all candidates of the PDP.
Also speaking, Director General of the Atiku/Lado Campaign Council, Dr. Mustapha Inuwa, urged the party officials and supporters to go back to their communities and canvass votes for the victory of the party.
Inuwa therefore urged the people to seize the window of opportunity provided by the INEC to collect their PVCs because the period of to do so would soon end.
Inuwa also received into the PDP, notable APC and PRP chieftains and their supporters during the campaign rally.
By Team Asemota