. . .Rep defects to PDP with 11800, collapses APC structure into PDP
Following the gale of defection engulfing the ruling All Progressive Congress (APC) in Katsina State, the law maker representing Safana, Danmusa and Batsari Federal Constituency in the House of Representatives, Dayyabu Safana, yesterday defected to the opposition Peoples Democratic Party (PDP) with over 11,000 members of the APC and collapsed the party's structure in Safana into the PDP.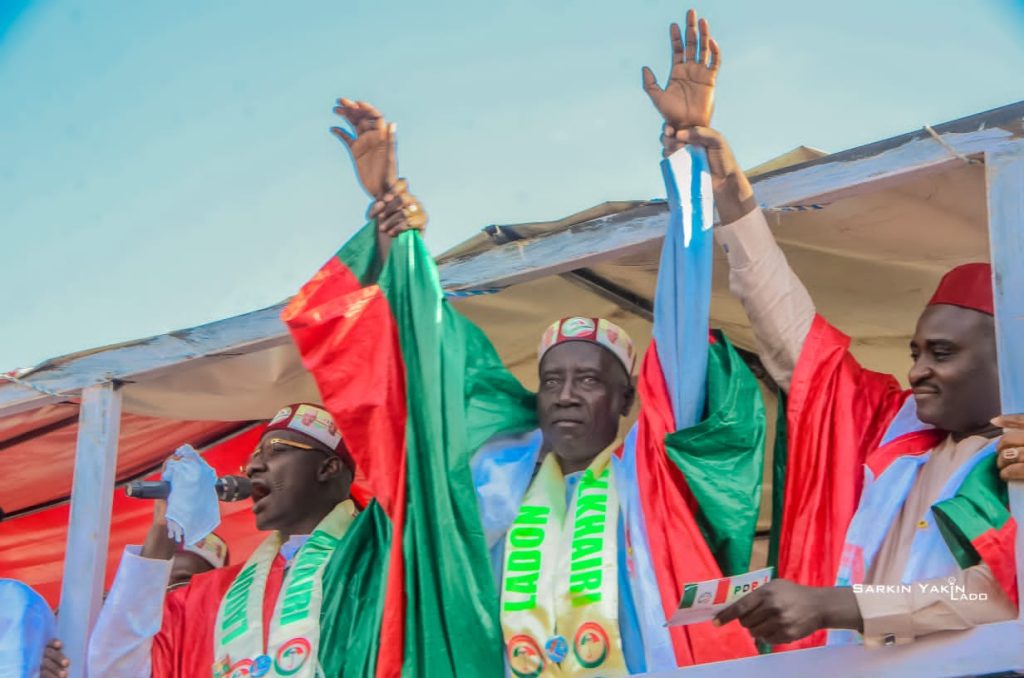 To this end, the APC leadership in the local government area including its chairman and secretary, the local council vice chairman and four councillors apart from the teeming former supporters of the ruling party joined the PDP at the party's campaign rally in Safana.
Receiving the law maker and leaders of the erstwhile APC faithful, the State Chairman of the PDP Campaign Council, Sen. Umar Ibrahim Tsauri, said in politics, there is no permanent friend or enemy, adding that the umbrella of the opposition party can accommodate everyone.
Tsauri quickly backed his first salvo with strong condemnation of APC, while blaming the multi ferrous problems confronting the area, the state and the country on inept leadership, saying the PDP government will get over the leadership problem.
The former National Secretary of the PDP was optimistic that the party would provide the required good governance to resolve the current socio- economic challenges.
He however enjoined all well-meaning citizens to join hands with the opposition party for the emergence of a new leadership that would effectively address the issues of insecurity, unemployment and poverty currently confronting the state and the nation.
The PDP gubernatorial candidate, Sen. Yakubu Lado, in his remarks, commended both the PDP leaders and the erstwhile APC faithful in the area, arguing that their cooperation made the collapse of the APC structure in Safana possible.
Lado assured that the majority of Katsina people were equally concerned over the misrule of APC government as attested to by the growing defection to PDP.
While disclosing that no fewer than 11,800 members of the APC had dumped the party for PDP, the State Director General of the APC Campaign Council, Dr. Mustapha Inuwa, lamented that the APC had failed citizens of both the state and nation.
#### ####