Governorship candidate on the platform of opposition Peoples Democratic Party (PDP) in Katsina State, Sen. Yakubu Lado, has urged the electorate to vote overwhelmingly for the party, saying the ruling All Progressive Congress (APC) has done more harm than good.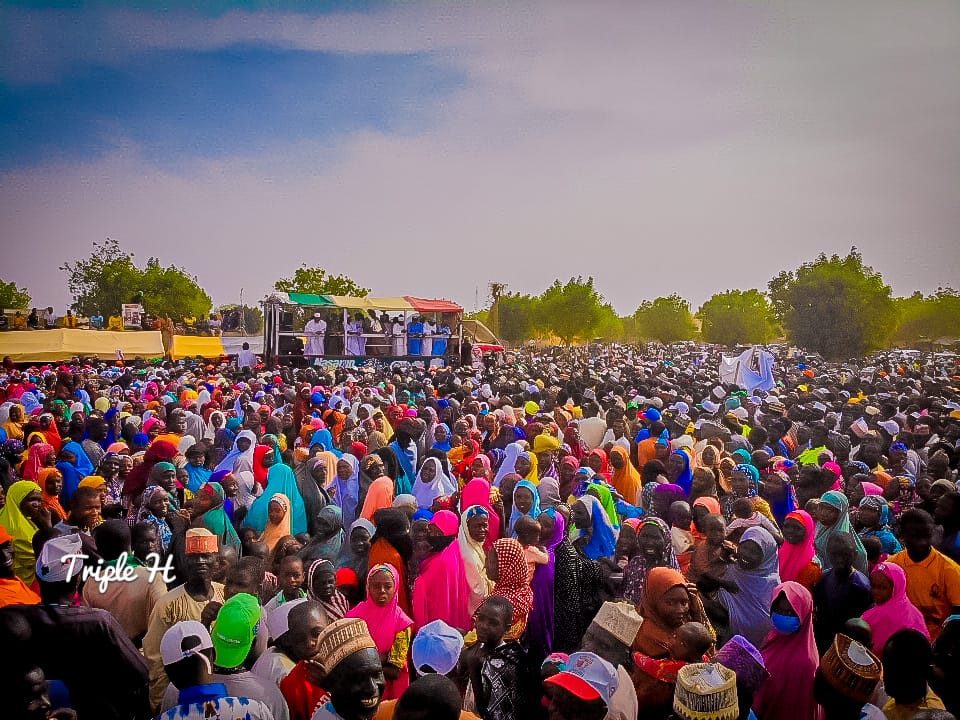 Addressing the party campaign rally in Matazu on Tuesday, he said PDP administrations, if voted into power at both the state and federal levels, will make Katsina and Nigeria by God's grace a better place.
This is even as he emphasized that both the state and the nation were ran better during the previous PDP administrations than what had been obtainable under the incumbent APC governments.
Sen. Lado pledged that necessary steps would be taken by the PDP leaders, if elected, to tackle insecurity, unemployment, hunger and poverty in the land.
To buttresses his point, the governorship hopeful said the socio – economic programmes and policies of APC administrations at the state and national levels had inflicted so much pains on Nigerians that only a negligible and privileged few would vote for APC again.
He wondered how any sensible person that had been impoverished or traumatized under APC government would vote for the party in the forthcoming elections.
The former law maker reiterated his plan to boost the agricultural sector, through investment in dams reconstruction, provision of affordable tractors, fertilizer and other inputs to expand the frontiers of agriculture, which is the mainstay of majority in the state.
He regretted that Katsina and the nation were loosing their glory to the failure of the present administration, pledging to abolish payment of examination fees by WAEC and NECO candidates and to reduce maternal and infant mortality through free and qualitative healthcare delivery.
Other projects, he articulated in his blueprint to be addresses by his administration included transformation of irrigation farming, women and youth empowerment through skills acquisition and job creation among others.
Earlier, the Director General of the Katsina PDP Campaign Council, Dr. Mustapha Inuwa, told the crowd that the party's gubernatorial candidate had the requisite capacity and enduring transformation agenda necessary for qualitative leadership that would usher in good governance in the state.
The highlights of the rally included presentation of flags to the party's candidates and membership cards to leaders of over 3600 erstwhile APC members in the local government area that defected to PDP
##### #####