At least eleven out of the 13 gubernatorial candidates on the platforms of the 18 registered political parties in the country on Monday signed 2023 Katsina State Peace Accord.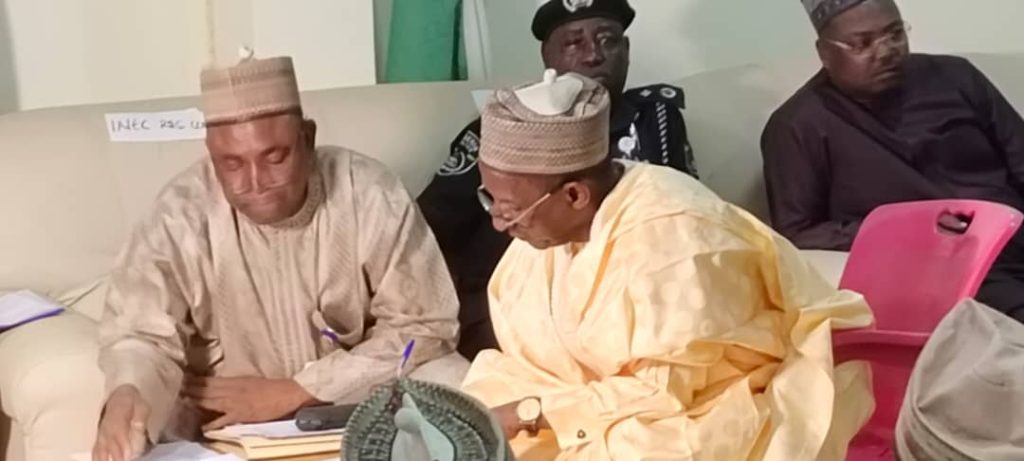 The governorship flag bearer of the New Nigeria People's Party (NNPP), Engr Nura Khalil, and his People's Redemption Party (PRP) counterpart, Jafaar Jino Imrana, were conspicuously absent at the signing ceremony held at the Nigeria Police Force (NPF) Officers Mess in Katsina.
Signatories to the peace pact included Dr. Dikko Rada of the All Progressive Congress (APC); Sen. Yakubu Lado of the Peoples Democratic Party (PDP) represented by his running mate, Arc. Ahmed Aminu Yar'Adua; Babangida Zakari Ibrahim of the Social Democratic Party (SDP); Abu Musawa Ibrahim of the Labour Party (LP) and Tukur Saude Ingawa of the Zenith Labour Party (ZLP).
Several witnesses to the accord were drawn from the representatives of the judiciary, the police, army, National Security and Civil Defence Corps (NSCDC), Directorate of State Security (DSS), Independent National Electoral Commission (INEC) and Coalition of Civil Society in the state.
Addressing the chairmen and governorship candidates of the various political parties, the Acting Commissioner of Police in Katsina, who doubles as the Deputy Commissioner of Police in charge of Administration, Shettima Muhammad Durtu, charged the politicians to shun political violence, thuggery, hate speeches, vote buying and other sharp electoral malpractices.
"Peace pacts or agreements by candidates of political parties have been a veritable instrument used in shaping the conduct of political candidates across the globe and Nigeria inclusive," said Durtu.
He specifically eulogized the significance of the 2015 and 2019 Abuja Peace Accord on the peaceful successive elections and transition processes throughout the country and admonished the parties and their candidates to abide by the accord they freely entered into.
The political bigwigs at the event inluded the state PDP chairman, Lawal Magaji Danbachi; his APC counterpart, Sani Ahmed Daura, represented by the party's Administrative Secretary, Mohammed Sani Musa, and the state SDP Chairman, Bello Safana.
# # # # # # # #